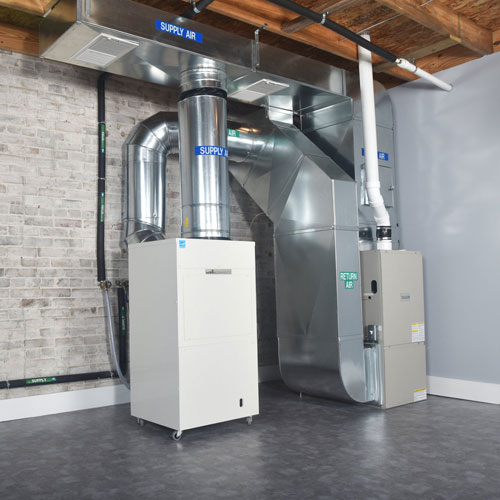 Well-Connect™ is a water source heat pump designed to provide efficient heating and cooling all year long. It is designed for rural homes that have a well and where either propane, fuel oil, electric resistance or wood is used as the heating source.

Optimized to use a minimum amount of water from an existing well, Well-Connect is ideal for use in rural areas to deliver as much clean, economical heat and cooling as possible to a home. It works with an existing heating system, it does not replace it, to greatly reduce the expense associated with burning fossil fuels.
Unlike other well based systems, Well-Connect applies a hybrid approach. It is designed to handle the vast majority of your home's heating and cooling needs and allows your existing furnace to supplement when needed (typically the coldest days). This hybrid approach minimizes the amount of well water flow rate required (about 20% versus other well based systems) and minimizes the up front installation cost of the system while still delivering significant energy savings for both heating and cooling.