Financing Your New Air Conditioning or Heating Equipment Purchase

Atwood Rentals HVAC
The heating and cooling system affects how our customers feel. It can even be a safety concern during the hottest and coldest months of the year. It's disheartening to tell a customer that they are not qualified for HVAC financing. The Atwood Rentals HVAC rent-to-own program offers an alternative: flexible plans and payment options.
Atwood Rentals HVAC is the only company that offers 72-months on a rent-to-own contract. Plans range from 36-months to 72-months. The payments never fluctuate. We are also the only company that offers contract payoff after the first 24 months. No pre-payment penalties or hidden fees.
Please contact us to find out which financing options are available to you, or to learn about special financing promotions.
Apply Now

Michigan Saves
Michigan Saves is a nonprofit organization that offers financing programs for qualifying renewable and energy-efficiency improvements. Michigan Saves operates as a green bank, making affordable financing and incentives available through grants and partnerships with private sector lenders and energy providers. We also authorize and monitor a network of contractors and recognize those with advanced training while providing technical assistance for customers and contractors alike. Low interest financing is available for Michigan residential, commercial, multifamily, and public energy users.
To apply for a loan, click the badge below and use the following information:
Northlake Mechanical Contractor ID # - 202317
Program Code # - 9269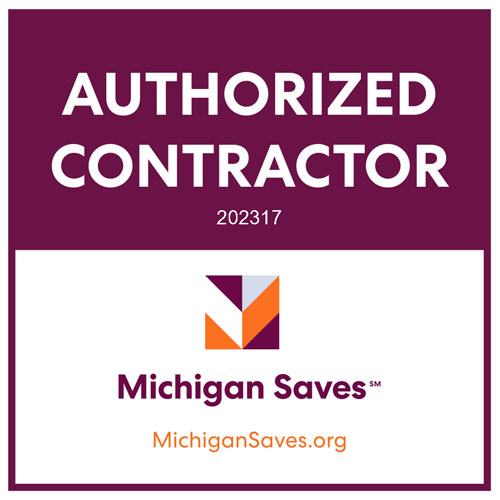 Call Michigan Saves at (877) 867-8522 for more information.